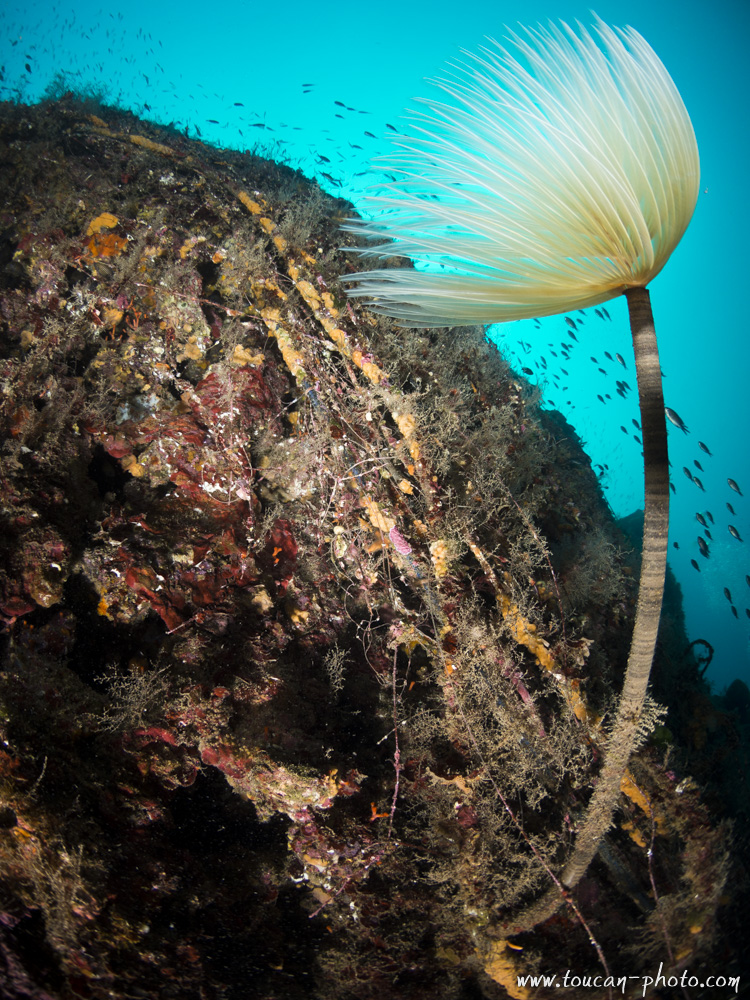 Spirographe (Spirographis spallanzani), Mediterranean sea
The Spirograph is a sea worm living in the Mediterranean Sea, in the Atlantic Ocean and in the North Sea.
This animal, living and fixed on a rock wall, can be seen up to 40 meters deep in the water. Being able to measure up to 35 centimeters long, this animal deploys from its mouth a feather duster of filaments enabling to catch its food and some air. The stem of this sea flower is in reality a tube made out of mucus and sand by the worm.