Raja Ampat or "Four Kings" is an archipelago composed by four main islands among some 1500 thousands others Islands.
This indonesian archipelago is situated along the border between the Indian Ocean and the Pacific Ocean. Consequently, the marine species coming from both of these oceans meets in the Raja Ampat. The Raja Ampat displays about 75% of the coral species known all over the world. Raja Ampat is possibly the richest coral reef ecosystem in the world.
Although it is impossible to show all of the Raja Ampat biodiversity in few pictures, the following ones will offer a sample of the colors and the shapes there are encountered in Raja Ampat.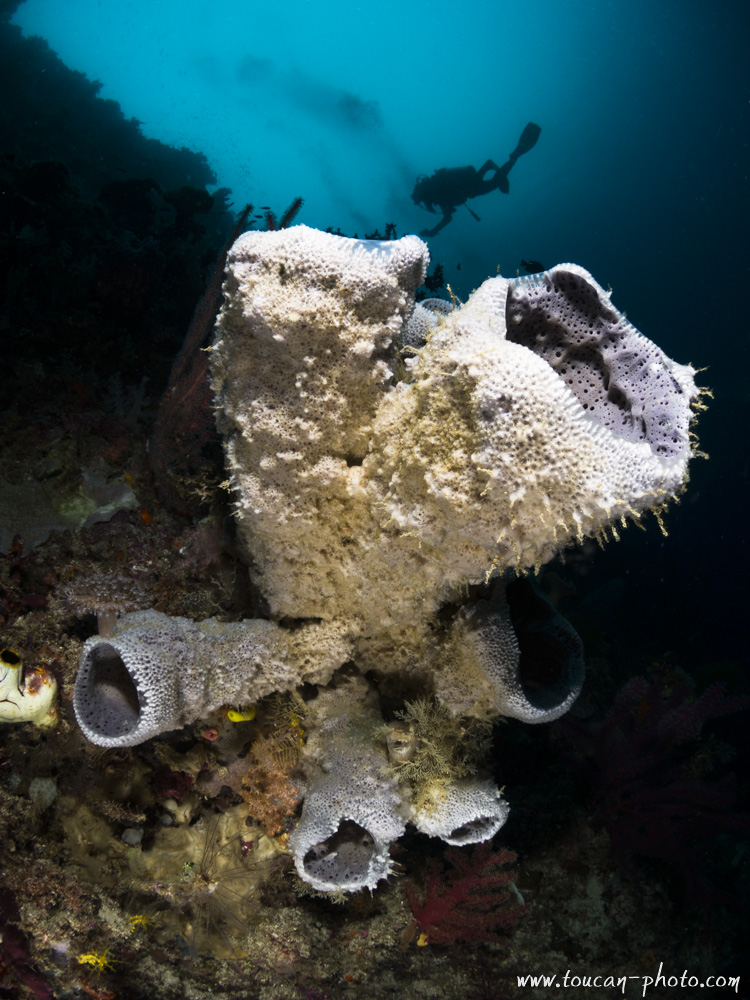 Contact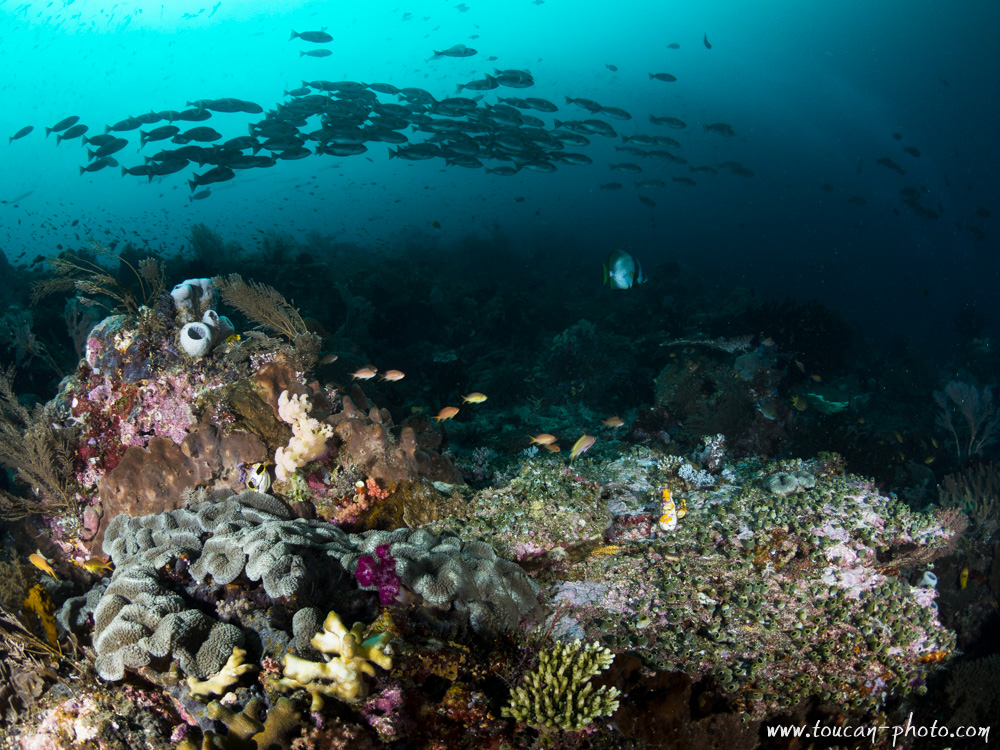 Seabed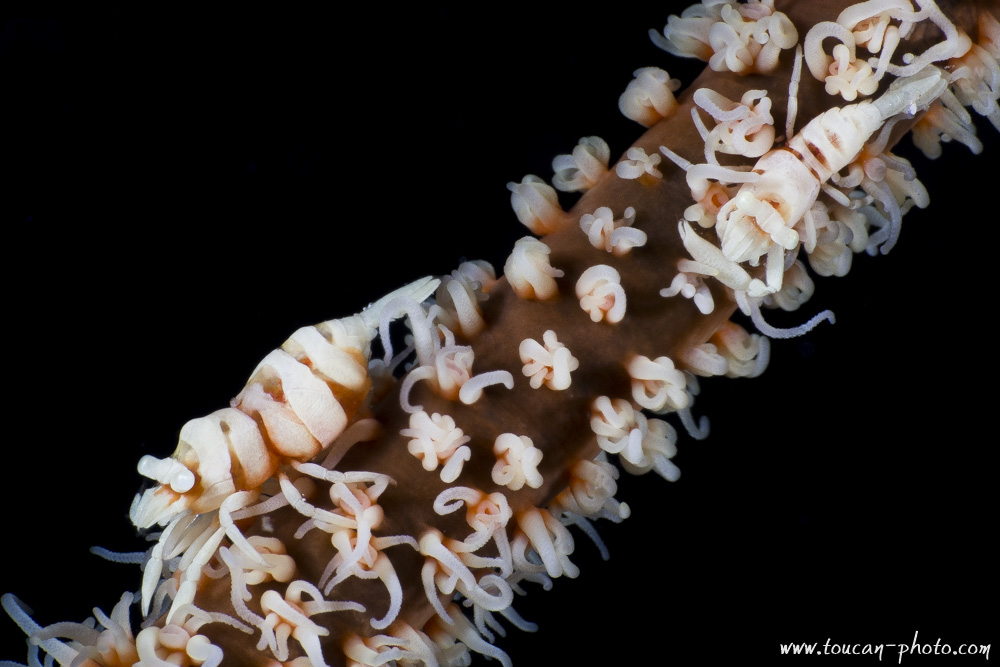 Anker's Whip Coral Shrimp / Pontonides ankeri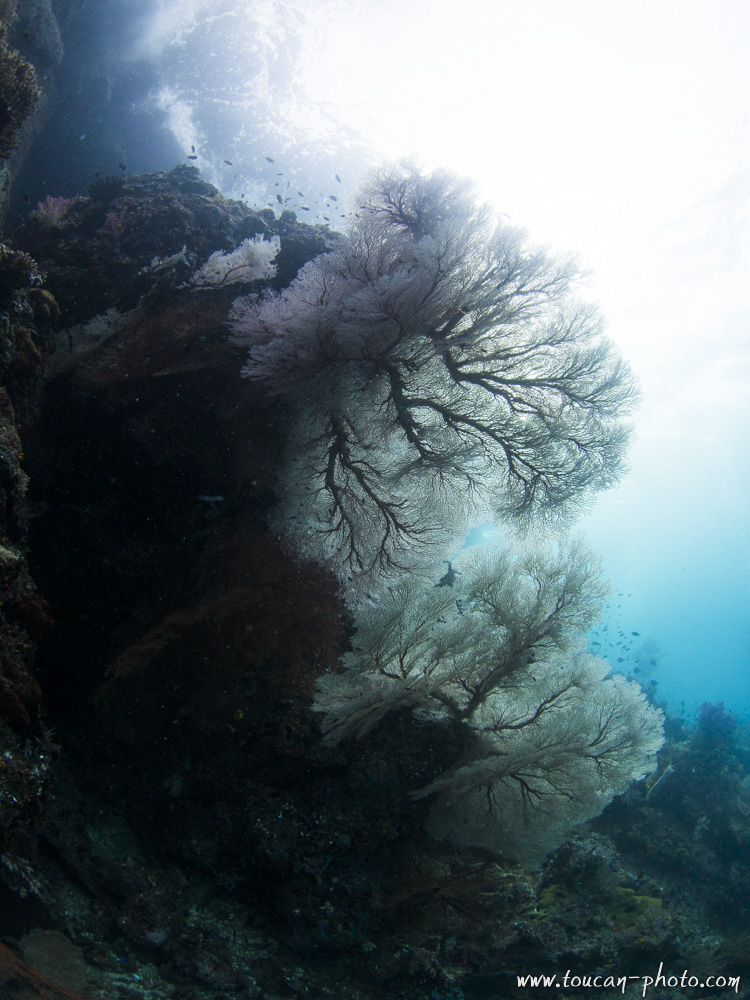 Coral
Emergence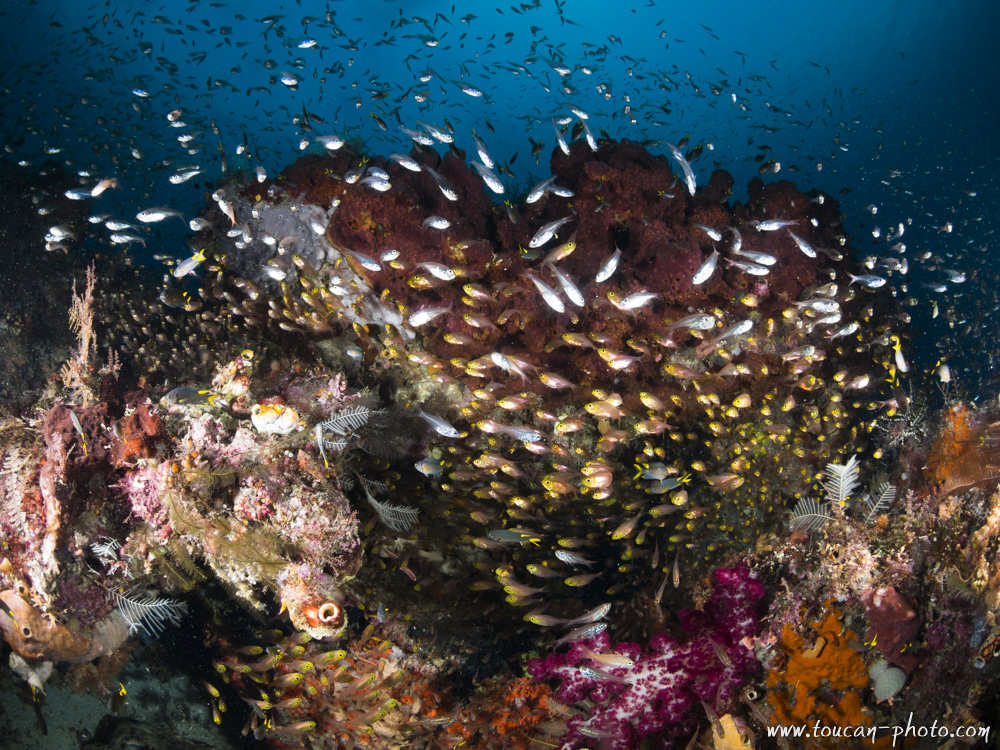 Explosion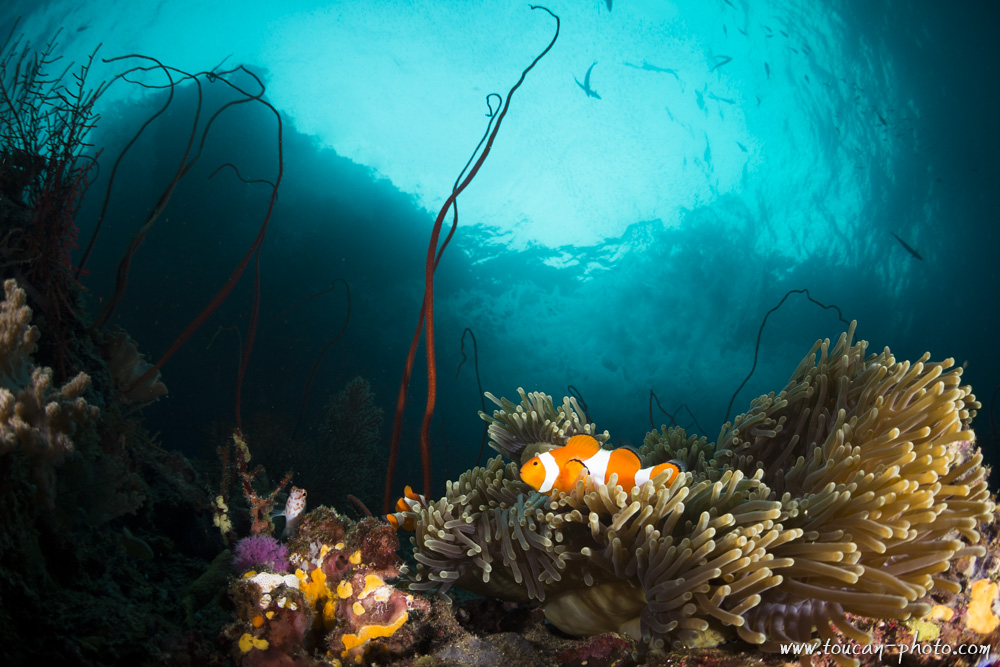 AnemonFish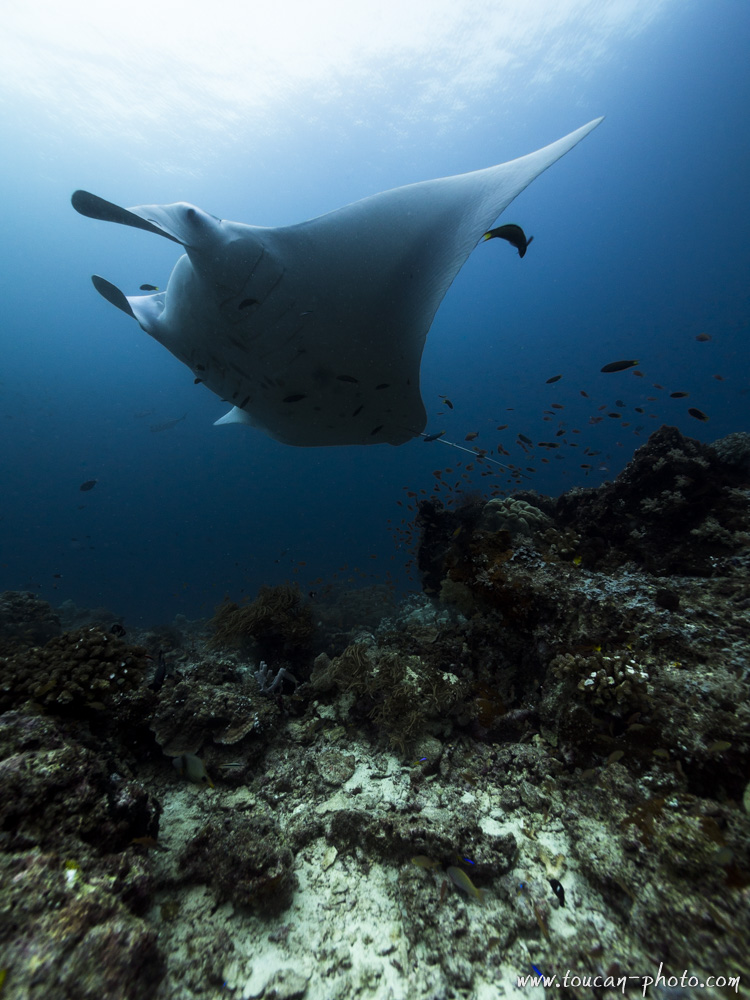 Manta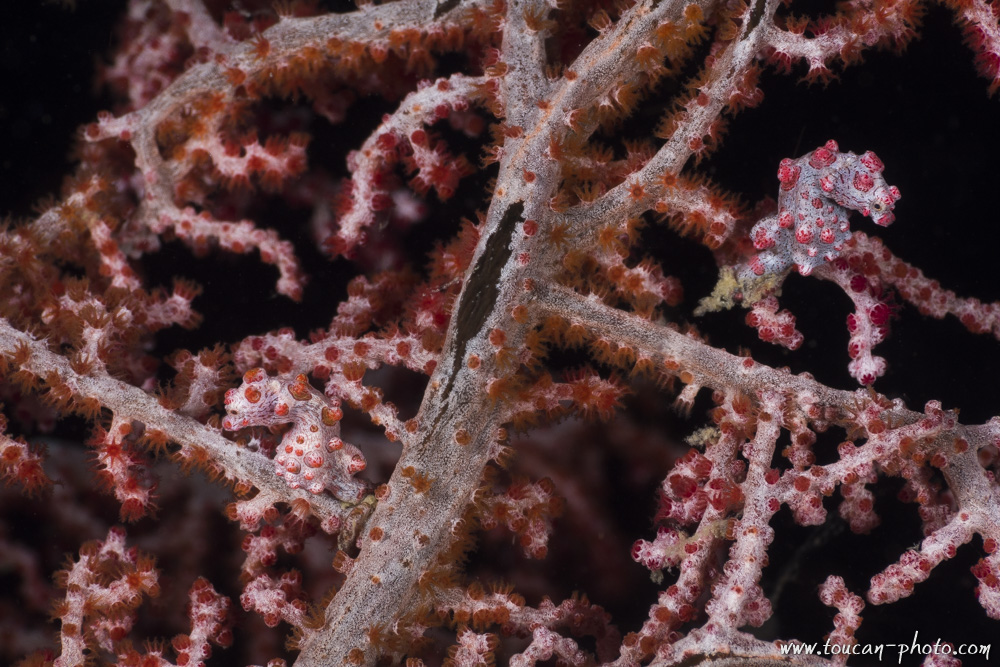 2 Pygmies Seahorses – Hippocampus bargibanti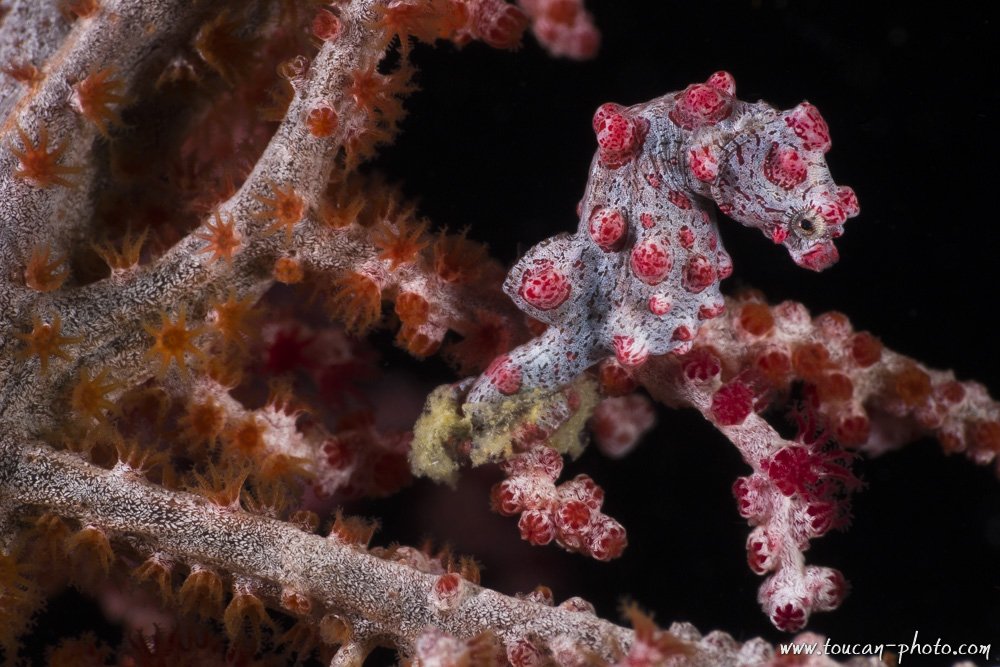 Pygmie Seahorse – Hippocampus bargibanti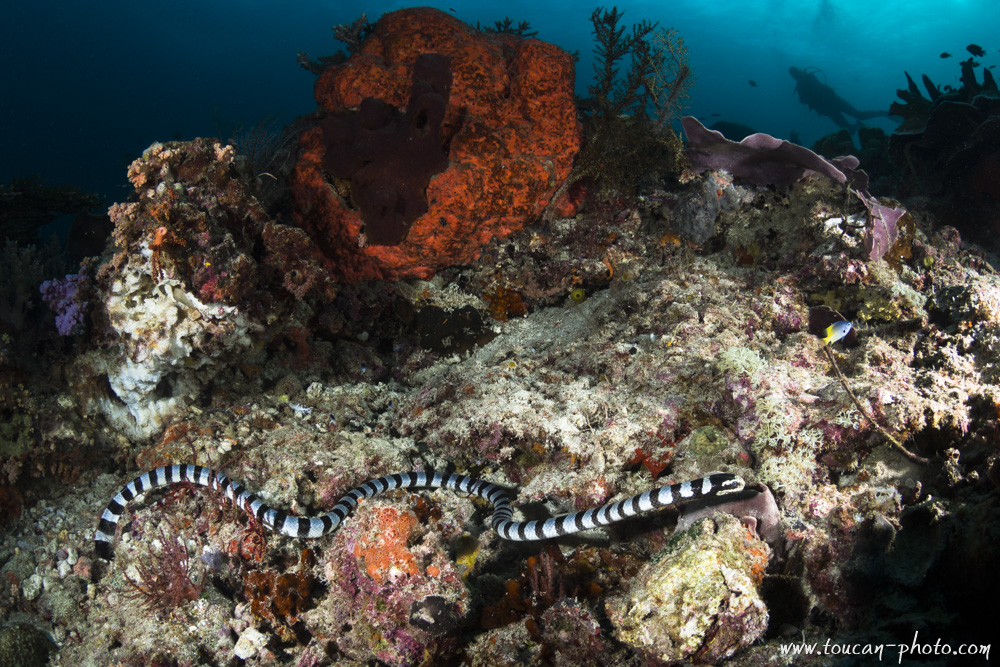 Laticauda colubrina / Colubrine / yellow-lipped sea krait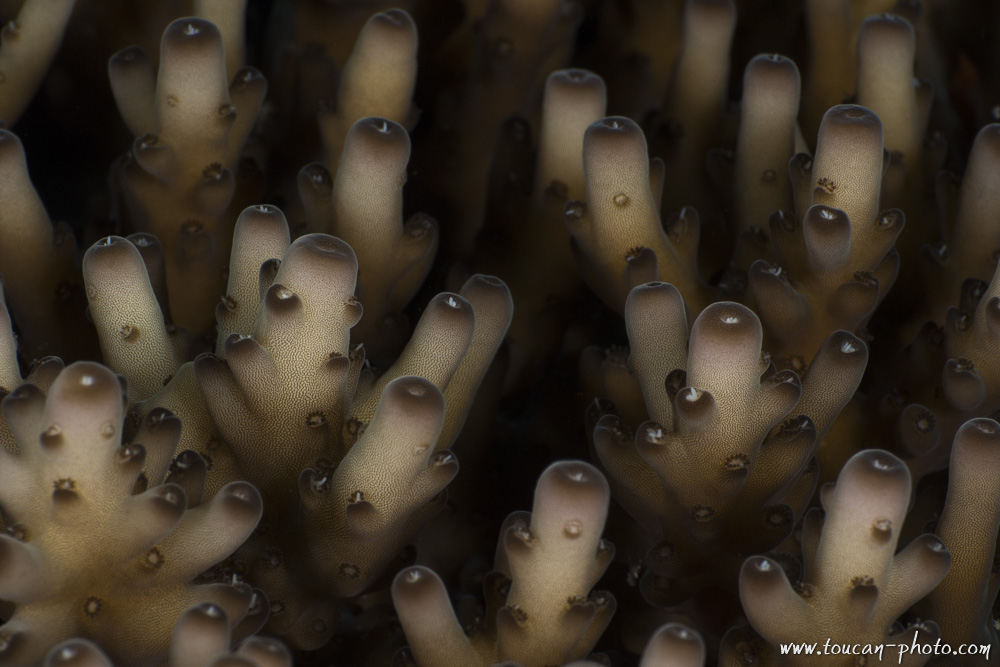 Coral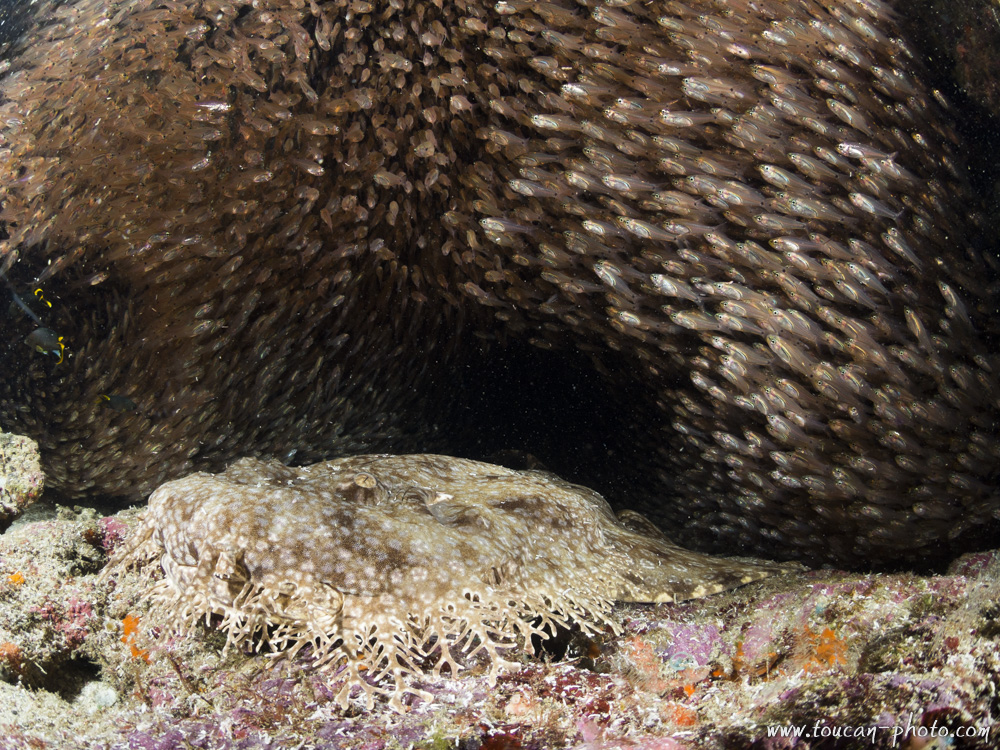 Tasselled wobbegong – Eucrossorhinus dasypogon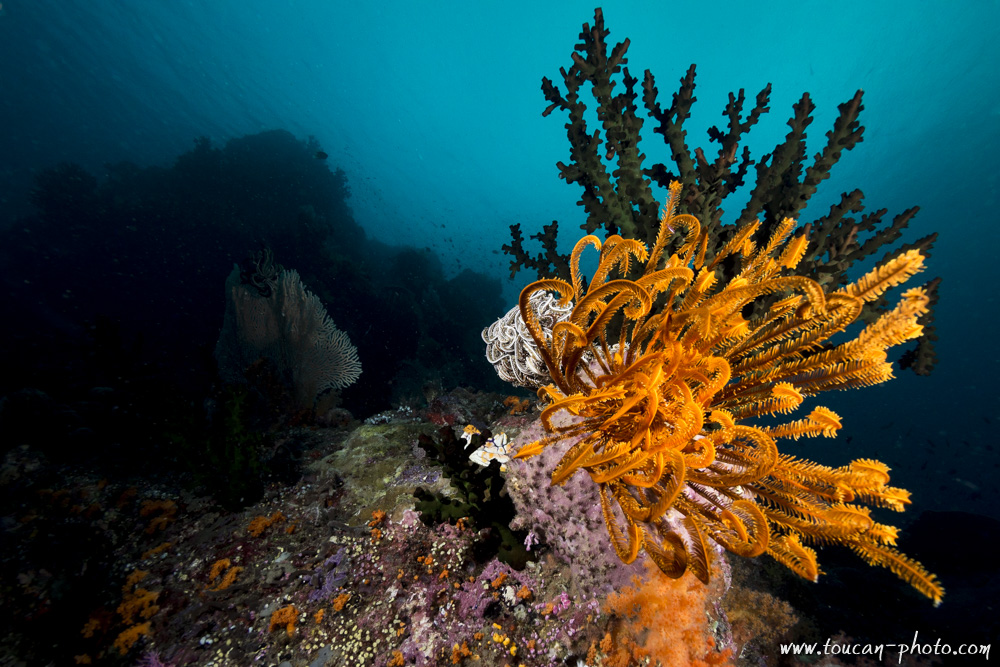 Coral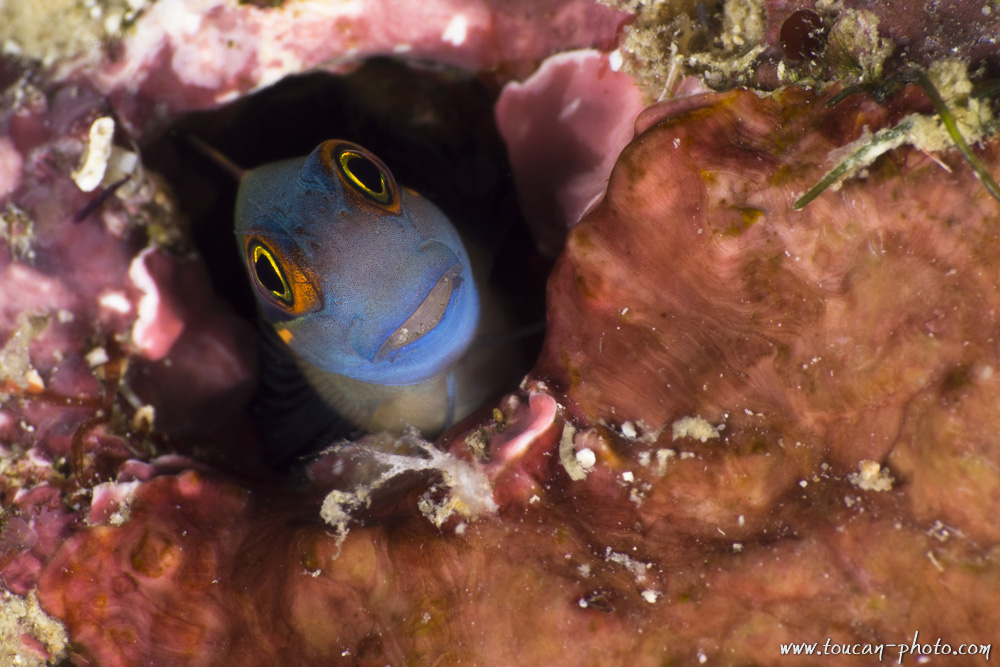 Blenny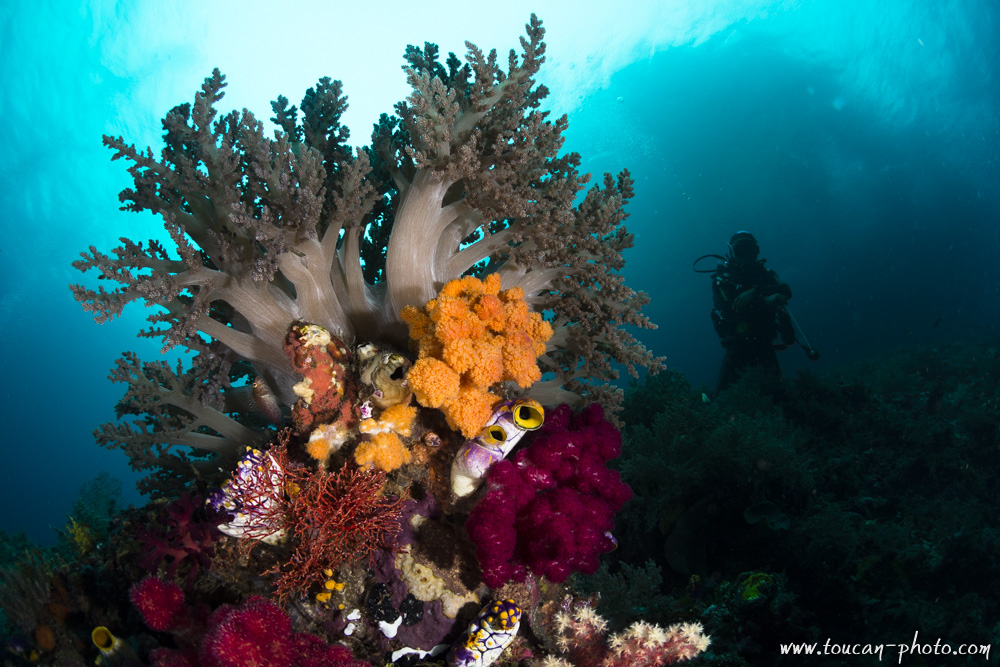 Assembly of soft corals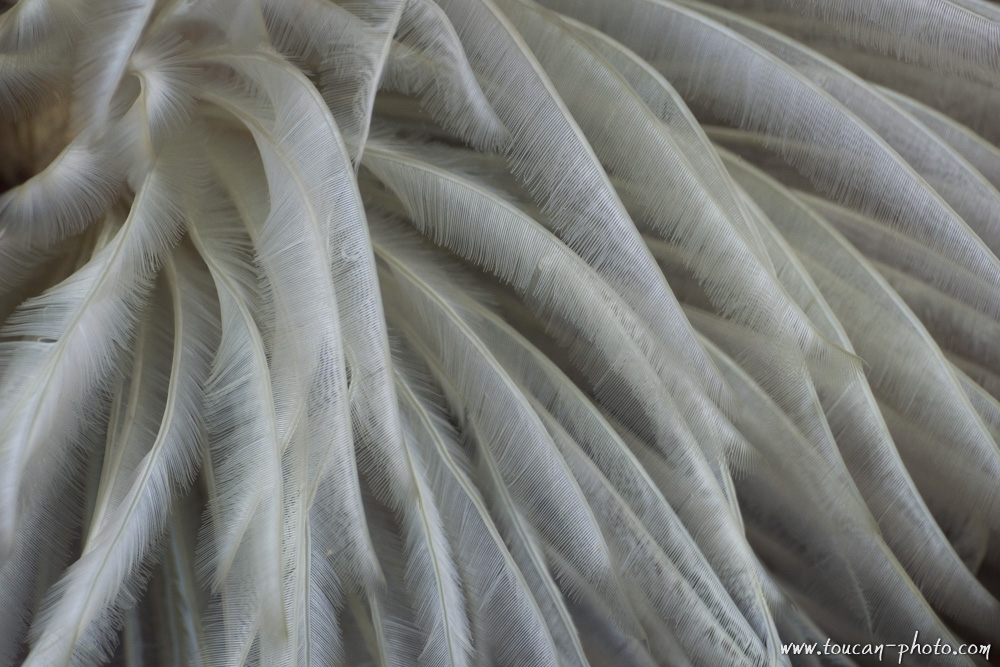 Feathery feeding tentacles – Sabellidae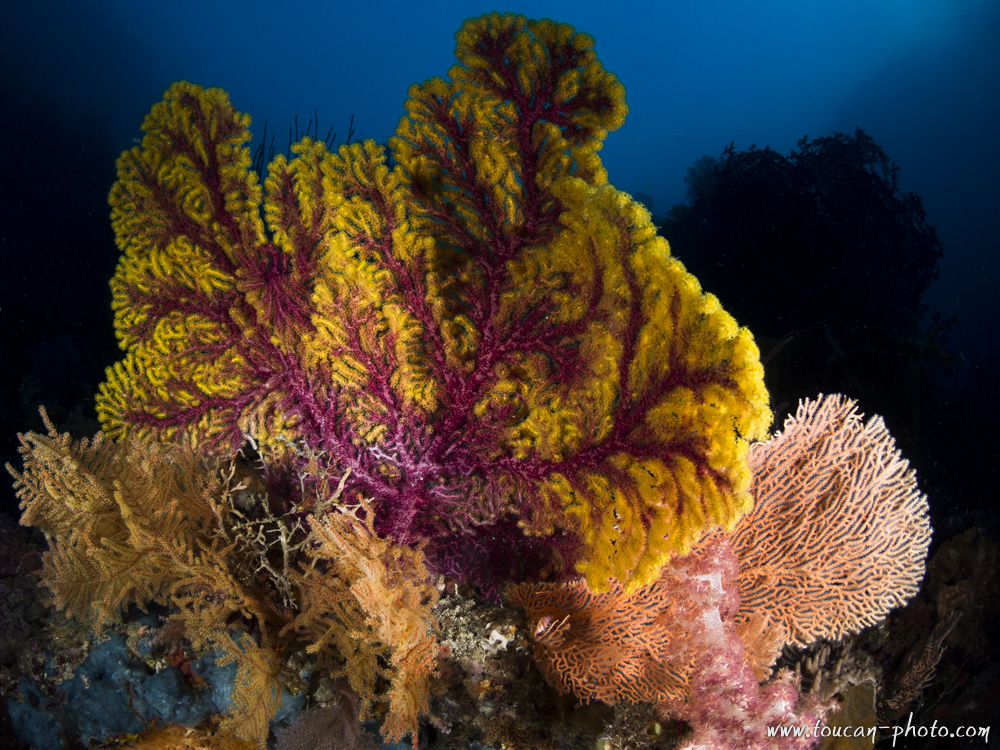 Coral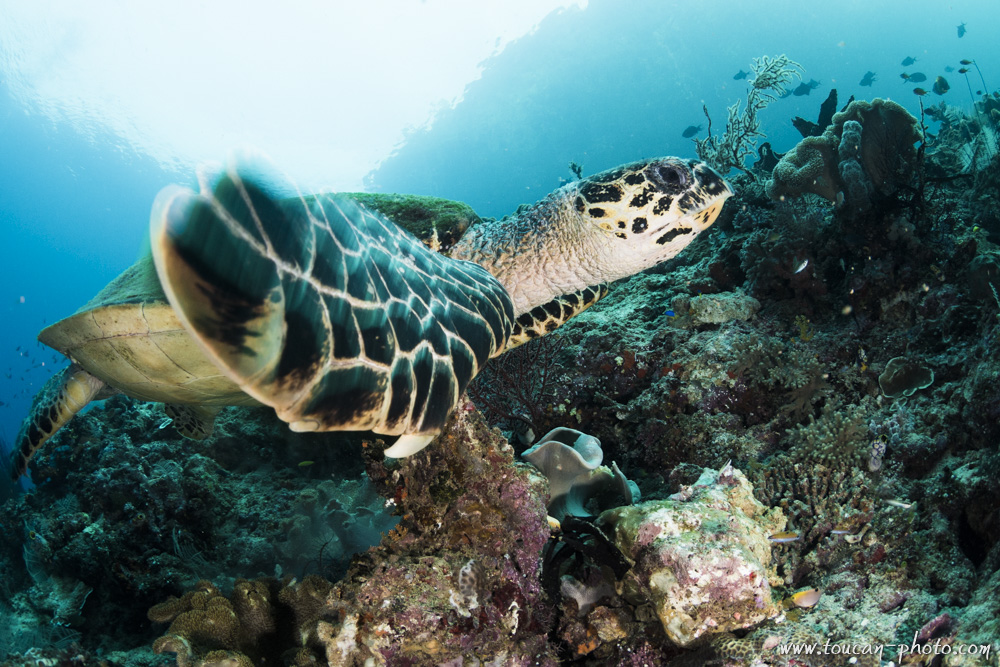 Green Turtle – Chelonia mydas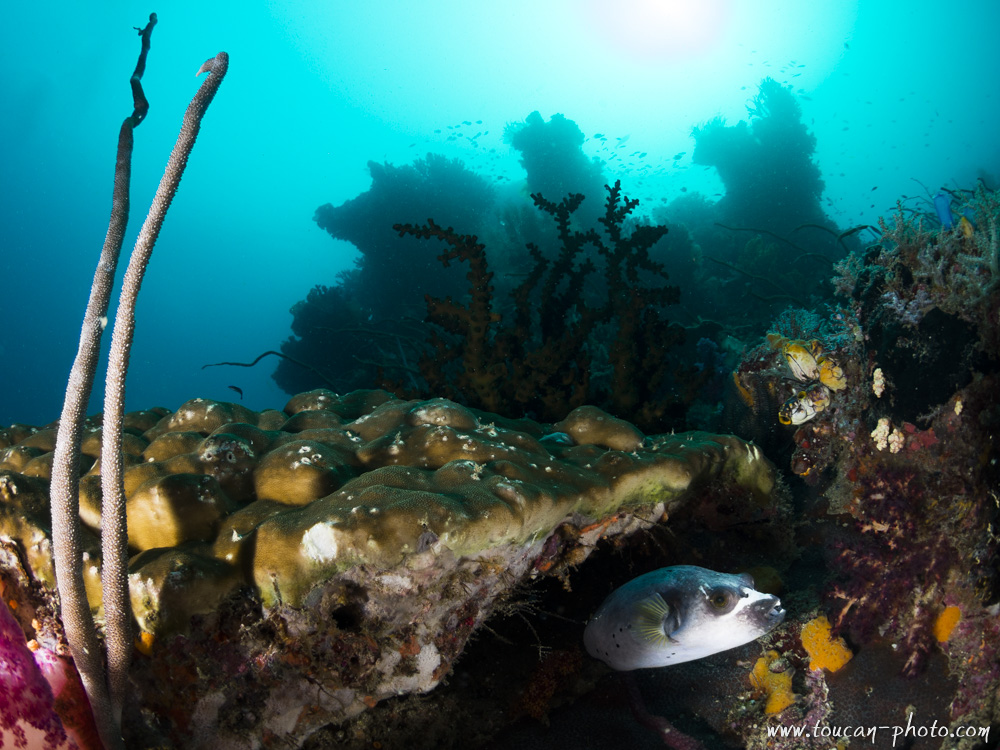 Masked puffer fish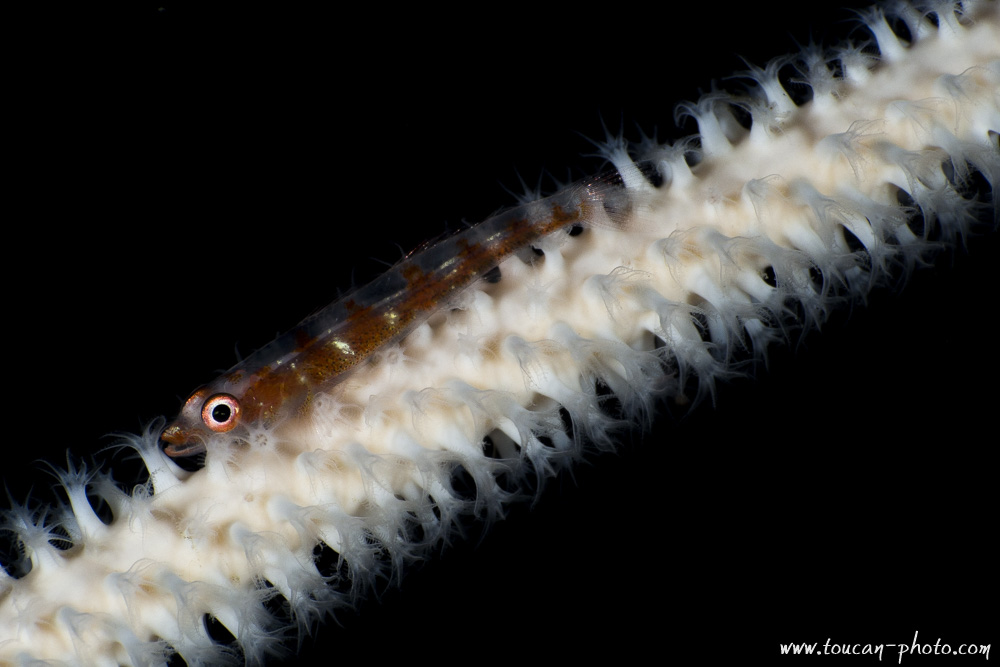 Only few millimeters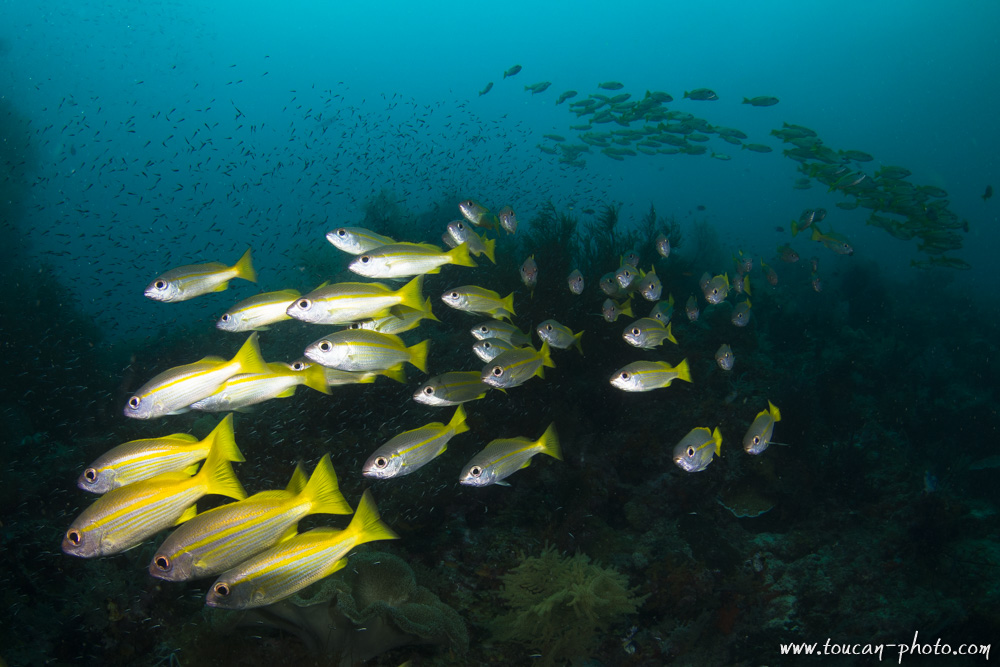 Fusiliers
Sea life
And now?
See more underwater pictures