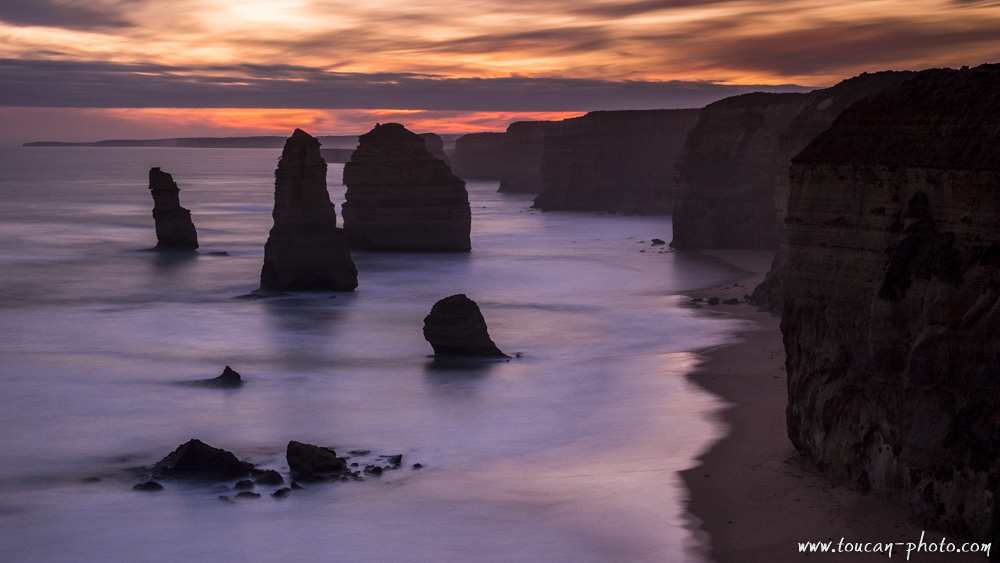 The Twelve Apostles, Victoria, Australia
The Twelve Apostles is a collection of limestone stacks off the shore of the Port Campbell National Park, by the Great Ocean Road in Victoria, Australia.
Their proximity to one another has made the site a popular tourist attraction. Initially, the site was called Sow and Piglets, and during the 50s it war renamed "The Twelve Apostles" to make it more popular, even if it had only 9 pilars. Currently there are eight apostles left, the ninth stack having collapsed dramatically in July 2005.