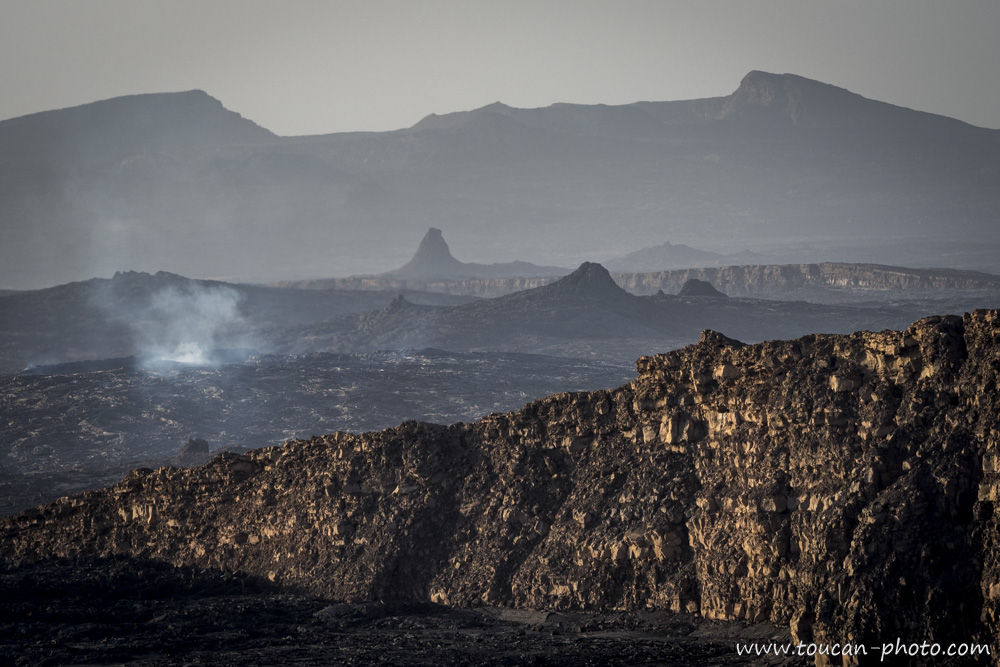 Post apocalyptic landscape, Ethiopia, Erta Ale Volcano
Read the paper about the Erta Ale volcano and its lava lake
The Erta Ale is an Ethiopian volcano located in the Afar region, at the north east of the country, in the massif of the grand rift valley. The volcano has an altitude of 613 meters for 30 kilometers in diameter basis, which makes it called a "shield".
We found, at the top of this very active volcano, a caldera that contains two craters. The Pit South crater, of 200 meters in diameter, is currently the most impressive as it contains a permanent lava lake, whose temperature of molten rocks reaches up to 1200 degrees Celsius. The level of the lake varies according to the weather. In January 2017, the lake was so high in the crater that the latter finally overflowed. In April 2017, the level of the lake has gone down offering its observers a great spectacle. Indeed, the surface of the lake was, in April, in perpetual movement and an impressive phenomenon of emptying and re-filling of the lake took place cyclically. This phenomenon can be seen in the video at the end of the article.
Continue reading"Ethiopia: The Erta Ale volcano and its lava lake"